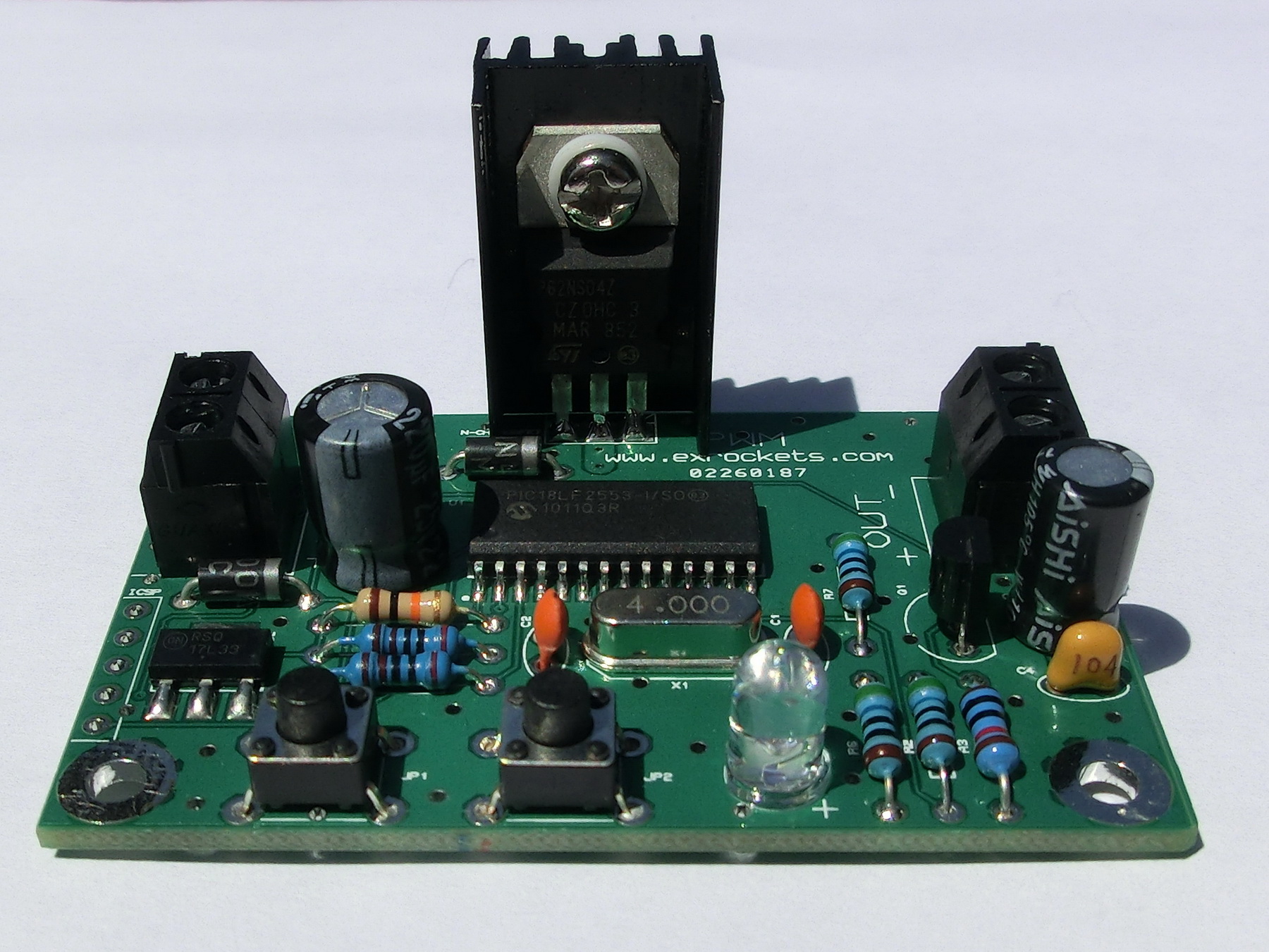 In order to synthesize chlorates and perchlorates in the home lab it is always good to have a way to regulate the current flowing through the electrolyte. Because the load is purely resistive the simplest solution is a small PWM (Pulse Width Modulation) regulator. So I decided to make my own.
The schematic is very simple. It could be divided in two parts: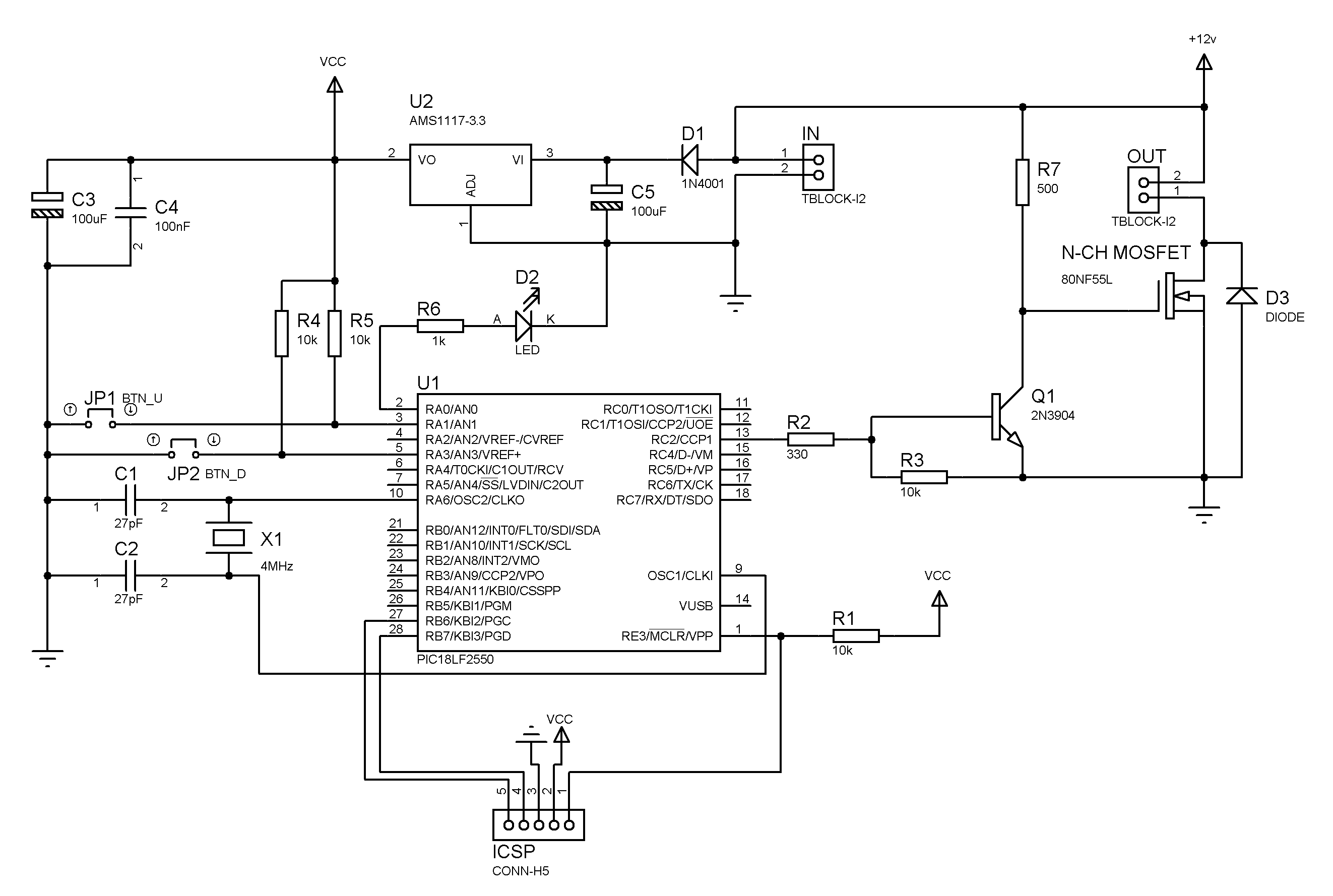 PWM generator
The MCU generates the pulses, which greatly simplifies the circuit.
There are two buttons (UP and DOWN) respectively to increase and decrease the power.
The LED is very crude indication of the pulse width – the faster it blinks the greater the duty cycle. If the LED is solid on then the duty cycle is 100% and if it is off then the duty cycle is 0%
MCU power supply – this is a 3.3v LDO regulator – so depending on the MOSFET you can use power supply ranging from 3.7v to 25v.
The switching frequency is 32 kHz and the pulse width is divided in 256 steps, including full ON and full OFF.
Power MOSFET
The driver for the MOSFET transistor is the common 2N3904.
The power MOSFET transistor could be any suitable N-channel MOSFET.
The power traces on this PCB are calculated for about 5-6 amps – if higher currents are needed then a simple bypass with a suitable wire will do.
Nowadays the hobby PCB suppliers offer very affordable prices and I ordered few of the following PCBs that I prepared.
Finally a short video with a car bulb for demonstration.
PCB MANUFACTURING FILES (GERBER FORMAT)
MCU FIRMWARE (HEX FORMAT)